Judaism a set of ideas about the world and the way people should live is called "Judaism." Judaism has always accepted divorce as a fact of life it assumes that better for a couple to divorce than to remain together in a state of constant bitterness. Under Jewish law, a man can divorce a woman for any reason or no reason. The Talmud specifically says that a man can divorce a woman because she spoiled his dinner or simply because he finds another woman more attractive, and womans consent to the divorce is not required. The position of husband and wife as far as divorce is not equal. According to the Talmud, only the husband can initiate a divorce, and the wife cannot prevent him from divorcing her though later rabbinical authorities interfered to each this ruggedness of the law and prohibiting man to divorce without wifes consent. Relief to women was that she could marry another after divorce. Revolutionary Jewish society changed many of the obstacles
BOOKS: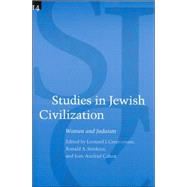 The lives of Jewish women throughout the ages are illuminated and celebrated in this dynamic anthology, which features the insights and research of historians, sociologists, artists, theologians, and philosophers. Jewish women in antiquity are examined from several perspectives:
D. W. Griffith's often-overlooked film masterpiece Judith of Bethulia; the "domestication" of Sarah from Hebrew scriptures to Hellenistic Jewish renderings; "nice Jewish girls" like Ruth and Esther who used wine to achieve power; the portrayal of Miriam in the Dead Sea Scrolls; and the impact of rabbinical decisions to exempt women from festive rituals. Later medieval and early modern Jewish women are the subjects of chapters that examine women as prophets and visionaries in Judaism, the depiction of Jewish women in anti-Semitic art caricature, and the history of intermarriage in the early twentieth century. A discussion of the stories of Martin Buber, S. Y. Agnon, and I. L. Peretz highlights the experiences of modern Jewish women, while a wide-ranging examination of current Jewish feminist scholarship finds the discipline "between a rock and a hard place." Also of note are an investigation into the activity of traditional women's theatrical groups in Israel, the living memories of American Jewish women via oral narratives, the contributions of women to American Reform Judaism, and two series of posters from the Jewish Women's Archive of Boston, which provide insight into the lives of extraordinary Jewish women.
Tradition in a Rootless World: Women Turn to Orthodox Judaism:-
The past two decades in the United States have seen an immense liberalization and expansion of women's roles in society. Recently, however, some women have turned away from the myriad, complex choices presented by modern life and chosen instead a Jewish orthodox tradition that sets strict and rigid guidelines for women to follow. Lynn Davidman followed the conversion to Orthodoxy of a group of young, secular Jewish women to gain insight into their motives. Living first with a Hasidic community in St. Paul, Minnesota, and then joining an Orthodox synagogue on the upper west side of Manhattan, Davidman pieced together a picture of disparate lives and personal dilemmas. As a participant observer in their religious resocialization and in interviews and conversations with over one hundred women, Davidman also sought a new perspective on the religious institutions that reach out to these women and usher them into the community of Orthodox Judaism. Through vivid and detailed personal portraits,Tradition in a Rootless Worldexplores women's place not only in religious institutions but in contemporary society as a whole. It is a perceptive contribution that unites the study of religion, sociology, and women's studies.